Welcome your guests in incredible style with those contemporary bar pieces designed by Porus Studio. Stirred aesthetic yet design practical, Decatur and Crossroads bar carts are suitable for home decor and commercial spaces, delivering a delightful ambiance.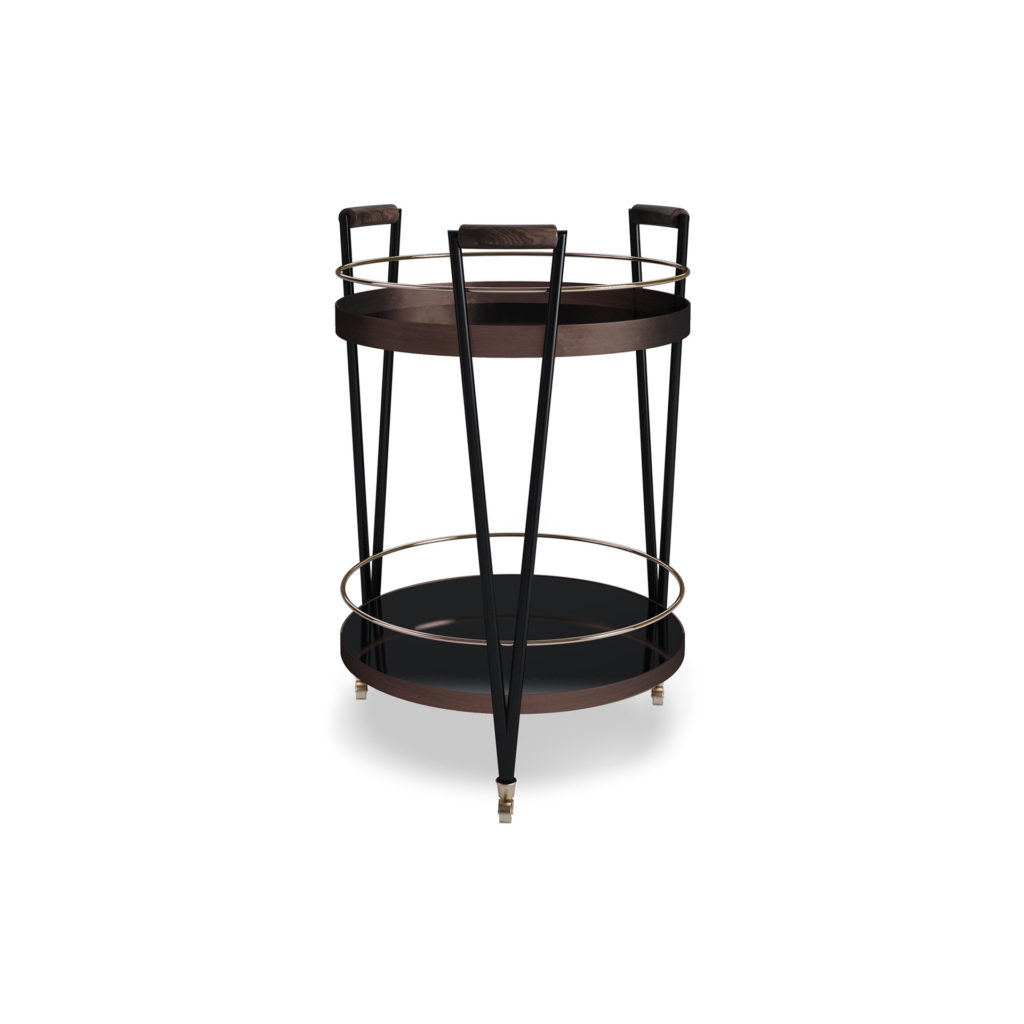 Crossroads in Kansas City is an eclectic enclave of different places: from distinct restaurants to cocktail dens to craft distilleries and breweries, music venues and loaded beer bars, Crossroads is a great place for a great time! Sipping inspiration on the neighborhood spirit, Crossroads Bar Cart has a round structure in aged copper plated brass and lacquered brass and its bases in black glass, along with the walnut wood handles. Crossroads Bar Cart intersects aesthetic with function, ensuring nothing goes in the wrong way when it comes to toasts and leisure. Crossroads Bar Cart was designed by Porus Studio and is part of the Tables Collection.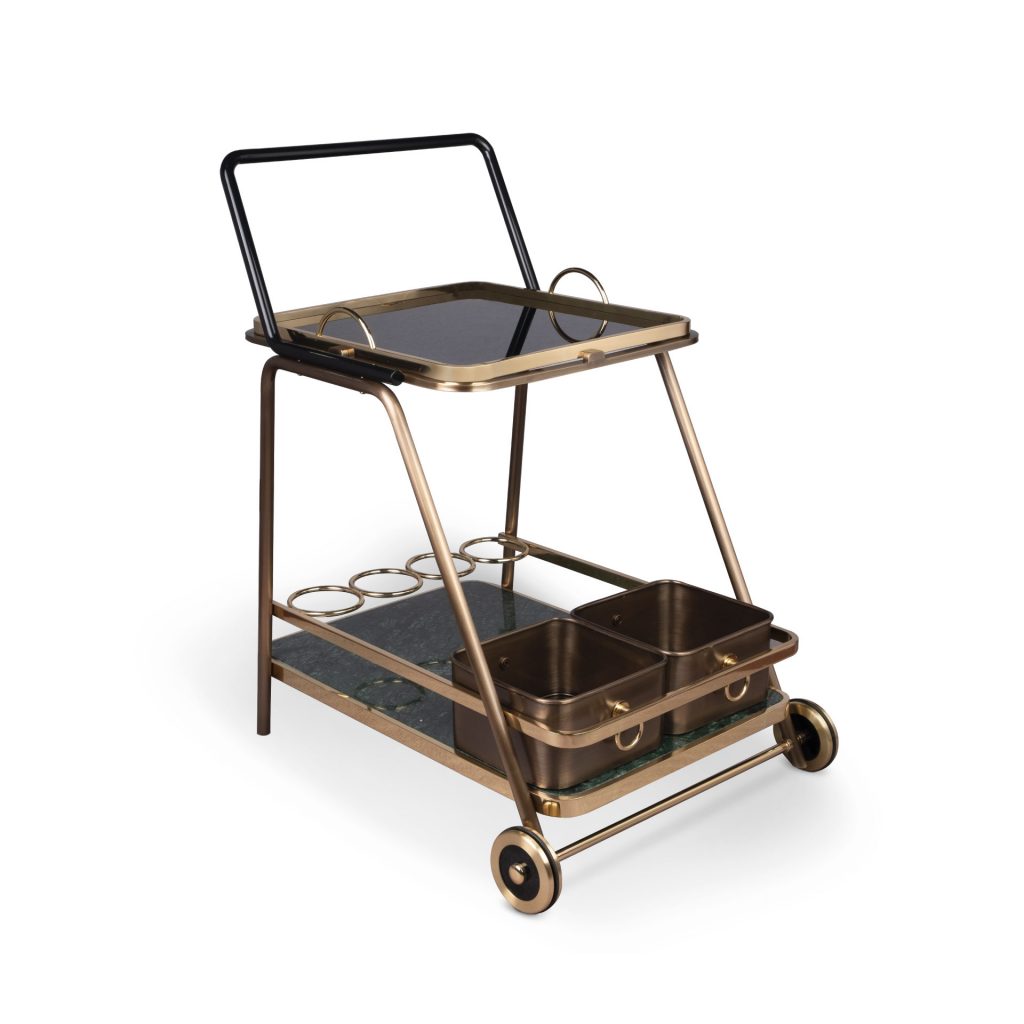 Decatur, in the state of Georgia, is a place well-known for its artistic and lively culture. Hosting different festivals, from Summer to Blues & Bluegrass, Arts to Books, as well Craft Beer to Wine, Decatur offers a plenty of choices for those who come to town. Inspired by the city, Decatur Bar Cart has an elegant structure, combining different types of brass finishes as polished, aged and brushed and lacquered. Along with its asymmetric basis, with dark glass in the top and marble in the bottom, Decatur has also two wheels, containers and bottle holders. Distilling elegance, Decatur Bar Cart will be the exquisite touch to your space, where style stays still. Decatur Bar Cart was designed by and is part of the Tables Collection.