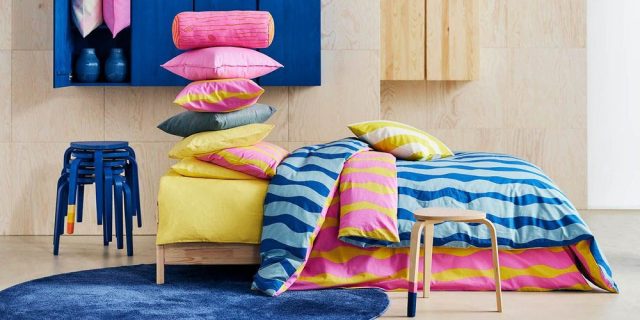 This season's colour palette spotlights deep magenta tones, navy blues, and eclectic patterns. The design aesthetic continues to focus on simplicity which nods to our Scandinavian heritage with functional everyday items that continue to be affordably priced.
JULY 2023 New products and inspiration
A key spotlight this season is the iconic SINNERLIG pendant lamp designed by award-winning British Designer, Ilse Crawford which is now available as a table lamp, floor lamp and small-sized pendant. SINNERLIG is truly a much-loved product – it's one of those products that wherever you are in the world you will most certainly always come across it. The bamboo material gives a warm, welcoming glow, and creates decorative light patterns in the room.
Finally, they have launched prepaid assembly that's online in Canada. The integration with TaskRabbit will allow customers to schedule and pay for TaskRabbit assembly during checkout for both online and in-store orders. The new service is IKEA Canada's ambition to continue to create the most seamless shopping experience.