Thanksgiving this year is going to be a different experience altogether. Public health officials are advising that Canadians follow social distancing guidelines, limit the number of people present and restrict visitors to only those in "social bubbles" to keep everyone safe. With a second wave of COVID-19 looming over us like a bizarre cloud, finding safe ways to celebrate are of the utmost importance.
Whether you're with family and friends in a distanced setting, alone in your house on Skype with your aunt and her two cats, or still figuring out your plans, Melitta has got you covered with some awesome tips and simple-to-make recipes to keep everyone healthy, happy and thankful.
Check them out below! You deserve to have a wonderful holiday this year.
Tips for a Perfectly Safe Thanksgiving Celebration:
Follow the rules: Make sure that you're staying up-to-date on what is and isn't okay to do in social settings and how many people can be together
BYO Turkey: As one of the recommended actions is to not share food, bringing your own meal is a great alternative.
Break it Down: Individually portion all food and beverage options to minimize contact on common surfaces – Setting a series of small bowls of toppings for after-dinner coffees can be a great way to allow for safe personalization
Host a Techs-Giving: If traveling is not a safe option, consider hosting a virtual Thanksgiving session – Bonus points if you can have all the groceries and beverages delivered to the homes of attending guests in advance
Outdoor Fun: Health officials are suggesting that Canadians celebrate, socially-distanced and outdoors. We suggest gathering outside and enjoying the fresh air before snow comes!
Keep it Positive: Don't let the current circumstances bring down your celebrations – If there's one thing this pandemic has taught us, its that family and relationships are something to celebrate and be grateful for
Here are a couple great options for you to test out this year that are easy, festive and will spark a whole lot of joy.
Besides pumpkin, what flavour truly encompasses the spirit of Thanksgiving? Apples! Try this sweet festive autumn cocktail at your safe Thanksgiving celebrations and let the happiness flow.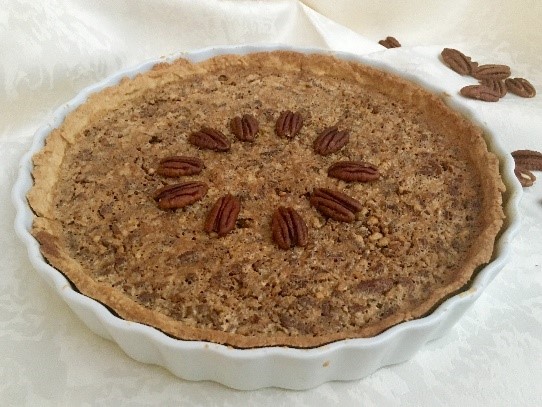 Shake up this Thanksgiving with a delicious twist on a festive favourite. Bring a slice to your celebration and enjoy! Other guests at the party will be begging you for the recipe later.