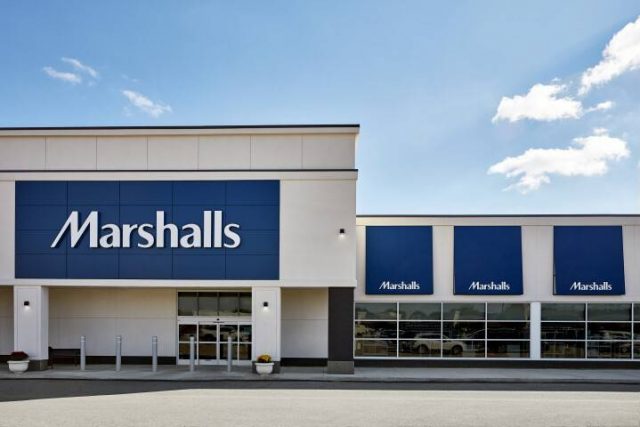 Leading off-price retailer Marshalls will celebrate the opening of its new store in Victoria on March 9th, 2021 at 10:00 a.m. Located at 2401 Millstream Rd Unit 117, the new store will offer over 17,854 square feet of big brand fashions, footwear, and home décor items. Marshalls offers stylish merchandise for the entire family at well below department store prices.
Marshalls' stores feature a fresh, contemporary design with a bright layout and easy-to-locate departments. With new items arriving all the time, every store visit is a unique shopping experience filled with surprising brands and surprising savings.
The new Victoria Marshalls will follow newly established health protocols, including new cleaning regimens, required use of face coverings, and encouraging social distancing throughout stores. For more information, please read the latest message from Ernie Herrman, TJX Chief Executive Officer and President, available on Marshalls.ca.
"We are excited to launch the new Marshalls location in Victoria," says Erin O'Brien, Marshalls Canada spokesperson. "We know that our customers are smart shoppers who seek stylish merchandise and we're excited to provide them with incredible deals on high-quality, in-season items from the brands they know and love."
"To mark the grand opening of the Victoria store, Marshalls will donate $5,000 to The Cridge Transition House for Women as part of their new charitable initiative, Find Your Stride," O'Brien explains. "At Marshalls, we are dedicated to helping women in vulnerable positions across Canada achieve economic independence so that they and their families can thrive in life. Supporting women and their families in the neighbourhoods where our stores are located is integral to Marshalls' business and helps foster a sense of community for both our associates and customers alike."
The grand opening ceremony will take place on March 9th at 10:00 a.m. Regular store hours are Monday to Friday 10 a.m. to 8 p.m., Saturday 9 a.m. to 8 p.m., and Sunday 10 a.m. to 7 p.m.