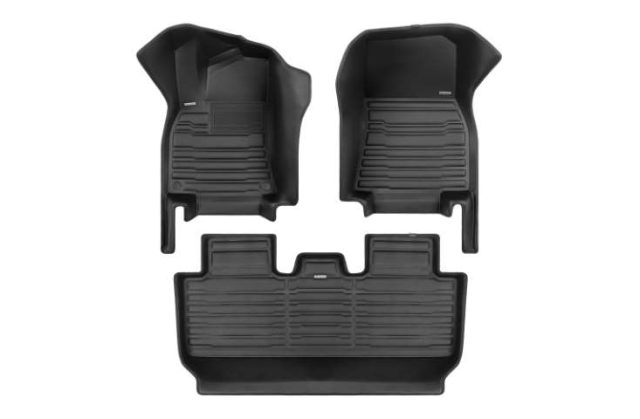 Canadian weather takes a toll on our cars. Whether it be endless slush and salt in the winter months, or sand and dirt from frequent summer beach and hiking trips, it's a tough job to keep your car clean. Add in pets, kids or even occasional drive-thru trips and the task becomes seemingly impossible.
Thankfully, Toronto-based company TuxMat has perfected the ultimate car mat for drivers looking for fail-safe protection and peace-of-mind, all while maintaining the car's core aesthetic and luxury appeal. The tailored car mats fit like a glove as they are created using interior data based on the make and model with a highly precise 3D scanner capturing every detail – providing accuracy up to 0.1 millimetre.
With a 4.9 rating on Google and over 1,700 reviews, TuxMat is a reliable way to invest in your vehicle for the long haul. Plus, the mats are easy to install and clean when needed.