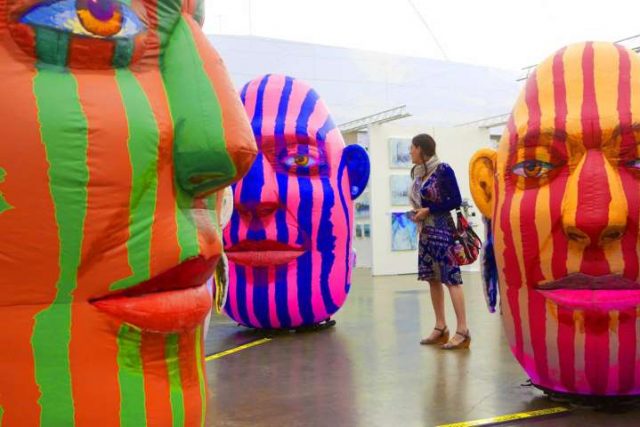 Art Vancouver returns to the Vancouver Convention Centre this year for the fifth time, April 25-28, 2019. As an international, contemporary art fair, artists and galleries come from across Canada and around the world to exhibit their work.
Last year, the event brought in over 90 exhibitors and more than 8,000 attendees. The show also features live artist demonstrations and workshops, keynote speakers, panel discussions and the anticipated Art Masters painting competition. This year it also debuts its new Art Ignites program, which is directed towards educating youth.
Art Vancouver presents a great opportunity for artists of the Pacific Northwest to display their work and connect with collectors and other creative professionals.
With organizational values of promoting inclusivity within the arts community, the show's roster of international artists has also grown rapidly. Inspired by a range of exhibitors that now represent over 20 different countries, the show's theme this year is Uniting Nations through Art.
For tickets and more information, please visit https://www.artvancouver.net/.