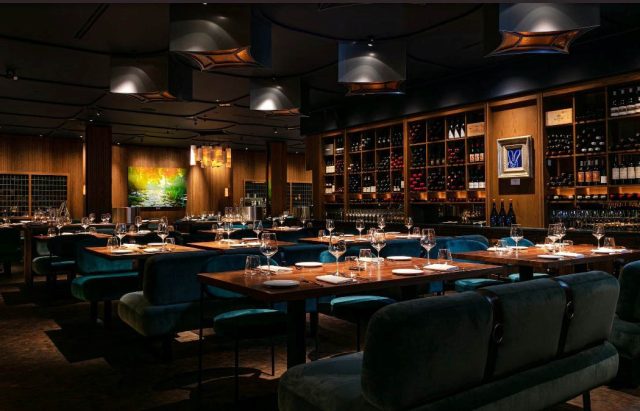 Wild Blue Restaurant + Bar was nominated as one of Canada's Best New Restaurants by Air Canada enRoute, earning one of 30 places on the list. Canada's Best New Restaurants highlights the top restaurants that have opened across the country between late spring 2022 and May 31, 2023, and deliver exceptional experiences through the quality of their food, level of service and commitment to culinary creativity.

"We are delighted to be included amongst so many incredible new venues across the nation," states Partner and Restaurant Director, Neil Henderson. "Knowing what we've all put forward to open our doors and offer the caliber of experiences we do, makes this extra special." Partner and Chef Alex Chen adds, "It's always an honour to be recognized alongside our hard-working industry peers." 

"Every year, we send a top food critic out on a top secret mission: to travel the country in search of Canada's Best New Restaurants," states Air Canada. "These 30 hot spots represent the most noteworthy openings in our nation's dining scene."

Since 2002, Air Canada enRoute has celebrated through this program the country's best new restaurants, chefs, teams, and emerging talent. Securing a place on the longlist means that Wild Blue Restaurant is still under consideration for the highly coveted Top 10 list, which will be announced November 1, 2023.

Wild Blue Restaurant + Bar was also recently awarded "#4 Best New Restaurant in Canada" and "#66 Best Restaurant in Canada" by Canada's 100 Best, the "Best of Award of Excellence 2023" by Wine Spectator, and was noted as "the Hot Table to Book" by Condé Nast Traveler.

Currently open for dinner daily from 5:00 p.m., guests will soon be able to experience après at Wild Blue following a day on the slopes. Reservations are recommended and can be made at WildBlueRestaurant.com.