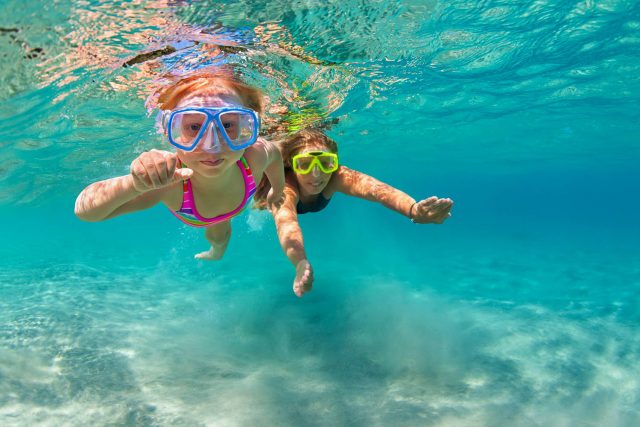 The warmer months when children are home for the summer can be an exciting but challenging time for parents. It can be tough balancing your wish to offer them a fun, active break while also limiting screen time and ensuring they learn a thing or two. Here, Shani Halfon, registered early childhood educator and professional practice analyst at the College of Early Childhood Educators, shares her top three ideas for an enjoyable and educational summer.
Head outdoors. "There's a big focus on outdoor education right now," Halfon explains. "Exposing children to nature is valuable, and science shows it's good for children's development. Physical activity and exercise improve cognitive function, and being outdoors is also calming and relaxing for kids, helping with their mental and emotional well-being." Bring your kids on a nature walk, play in the garden or head to your local park. Just remember to stay safe about the heat — make sure everyone wears sunscreen and drinks plenty of water.
Make a mud kitchen. Creating a mud kitchen in the backyard is a great summer activity. Place a plastic play kitchen or a variety of containers outside and let the kids get messy with sand, water and mud. It's the perfect learning opportunity for young kids to use their imaginations and enhance their creativity, communication and collaboration. A mud kitchen also allows children to experiment with natural substances.
Plan for a rainy day. While outdoor play is great, some days it's impossible to head outside, whether that's because of rain, illness or a busy schedule. Design some fun indoor activities for the occasional day inside, like a cool sensory experience playing with modelling clay or goo. You can also bring nature inside, with materials like leaves and twigs that the kids can use for creative arts and crafts. Finding some rain gear may also allow you to get outside even on rainy days and go for a walk or jump in puddles. Find more information about registered early childhood educators at www.college-ece.ca.