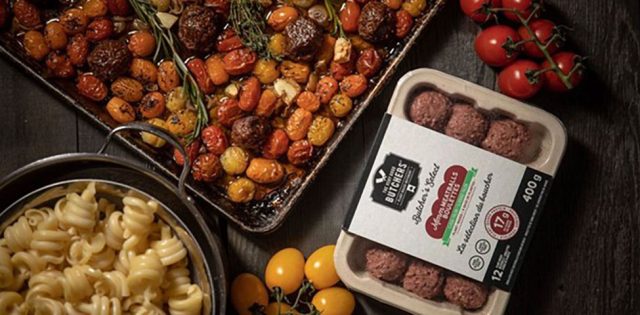 The Very Good Butchers, carefully-crafted products make transitioning to a plant-based lifestyle easier and more delicious than ever
The new year is a time when many people reflect and begin to make changes in their daily routines – which often comes down to what goes on their plate. Whether it's adopting a flexitarian lifestyle, or removing meat from their diets altogether, many are looking to develop more conscious eating habits for health, ethical and environmental reasons.
With many plant-based products now on the market, run-of-the-mill options are no longer cutting it. Vegans and flexitarians alike are now looking for premium, high-quality products that are not only good for them and great tasting, but also have a positive impact on the environment.
That's where The Very Good Butchers come in.
Not Your Average Plant-Based Products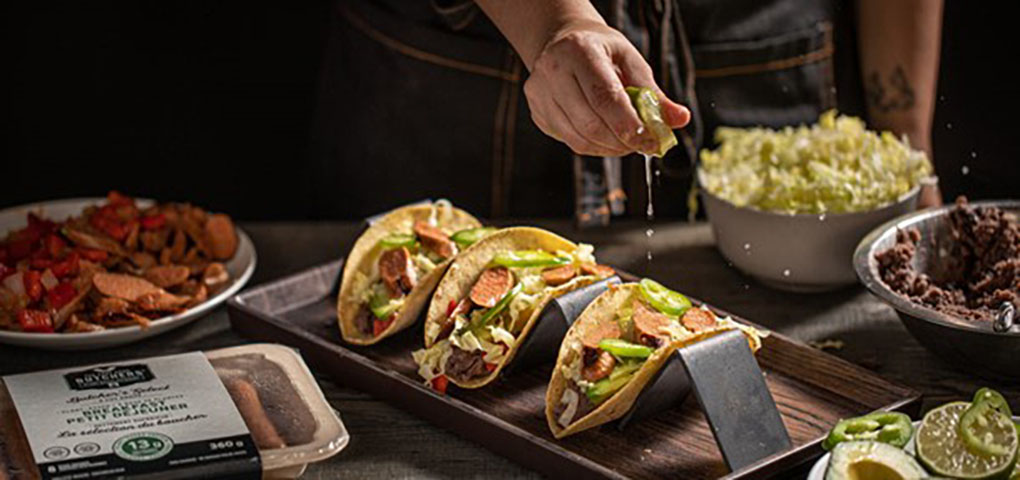 The Very Good Butchers is a Canadian company on a mission to make plant-based eating easy and approachable and to show consumers they can make good food choices without sacrificing a thing.
One of the newest lines from The Very Good Butchers' roster of offerings is Butcher's Select—a premium, carefully crafted line of plant-based products that put the competition on the back burner.
Tired of the overly processed meat alternatives currently on the market, The Very Good Butchers have raised the plant-based bar with its Butcher's Select product line, which:
Contains simple, wholesome and recognizable ingredients that you'd find in your kitchen – like navy beans, chickpeas, hemp seeds and organic peppers
Packs an extra meaty taste and texture – proof that you can enjoy plant-based meat without sacrificing flavour
Is both gluten-free and soy-free, making it accessible to a wider audience
The Butcher's Select line boasts five delicious products that are guaranteed to up your plant-based game including Meatballs, Burgers and Cajun, Bratwurst and Breakfast sausages.
More Plant-Based Goodness

If you're looking for further plant-based inspiration this month (and beyond), The Very Good Butchers offer a variety of other products, including steak, pepperoni, burgers, taco meat, sausages, ribs hot dog, and more! Plus, The Very Good Cheese Co. has delicious cashew-based cheeses including Bold Cheddah and Pepper Jack. Your charcuterie boards and mac and cheese will never be the same!
Looking to stock up for the entire month or easily incorporate plant-based meals into your daily routine on a regular basis? The Very Good Butchers Big Box Of (Plant-Based) Meat Subscription Box has all you need for a month of plant-based recipes. Explore the plant-based world with dips, twists on all-time favourites or try brand new quick & easy recipes that will be sure to please everyone at the table, young to old.
Recipes, Recipes, Recipes!
So you have your perfect-plant based products – now, how do you make a meal? Once again, The Very Good Butchers have you covered. Their in-house chefs have created a host of delicious and straightforward recipes, many of which incorporate their Butcher's Select line – including Reuben Bratwurst Subs and Roasted Tomato & Meatball Sheet Pan Pasta.  They have also released 12 exclusive recipes for the Big Box to ensure your Veganuary is as tasty as possible.
The Very Good Butchers Butcher's Select line is available to purchase online at https://www.verygoodbutchers.com/collections/butchers-select  as well as select retailers across Canada.