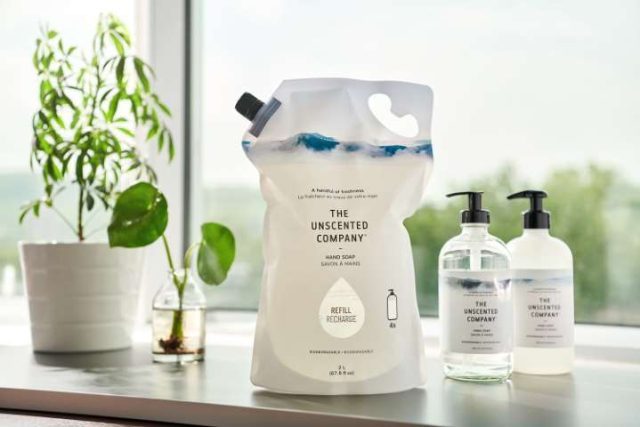 Even with nature's great strength, it has shown us that it's fragile. The Unscented Company believes that being clean means leaving the smallest footprint possible and has designed powerful cleaning products for the home, body and even pets to be smart and eco-friendly.
They are celebrating Earth Day by offering 15% off the sustainable collection, including all refill formats, solid products and accessories.
Founded in 2016 by Anie Rouleau, a native Montrealer with a vision to redefine the notion of clean, The Unscented Company has an innovative selection of body care products that are completely unscented and made from plant and mineral-based ingredients. Unwilling to compromise on quality, the brand formulated each product to not only keep your body clean but leave it feeling fresh.
The Unscented Company is:
The first true fragrance-free alternative
Dye-free and biodegradable
Vegan – made from plant and mineral-based ingredients
Designed to reduce plastic and water usage
Available online and in-store in major retailers across Canada