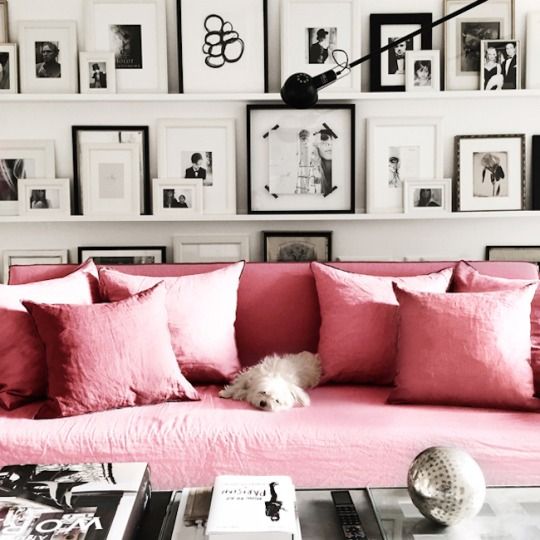 Growing up, I've always spent a great amount of time in my aunt's home. I remember walking in the dining hall and on the walls hung a giant wooden spoon and fork. As a child who didn't understand the concept of wall decor, wondered if my aunt had giant friends who came over for dinner. But we have outgrown it all. Today, it is no longer giant wooden utensils or pop star posters that hung on the wall. It is all about creating your own home gallery to express things that matter to you most – the Musée d'Orsay way with a touch of modern!
There are three things to remember to successfully create a gallery wall:
1.MAP OUT AN OUTLINE. One way to help you out with your vision is to physically place frames on the floor and rearrange them according to how you want them to look on your wall. After doing so, outline each frame on a piece of paper, cut and tape on the wall and use that as your guide as you create your wall gallery.
2. CREATE BALANCE. You can achieve this by placing frames at eye level or just slightly above. Leave equal spaces between each frame to create rhythm. This type of gallery wall is very versatile and easy to achieve since it requires equal spacing. You can tell a story or change how each one relates to the next for a little bit of mystery and wonder.
Pro-tip: Use a ruler to measure equal spacing between frames. Mark each spacing with a pencil over a masking or painter's tape to avoid ruining your walls.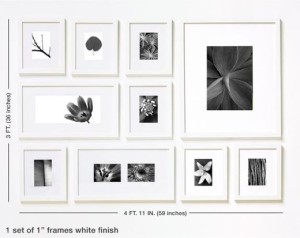 3. SET A THEME (OR NOT). Setting a theme creates a harmonious balance on your wall gallery. You can achieve this by sticking to one colour scheme or tone. If you feel like experimenting, mix old with the new. Mix patterns and other elements as well to create a big impact.
TOOLS OF THE TRADE:
Scotch Blue Basic Painter's Tape – creates high adhesion while leaving no residue. (Canadian Tire, $9.99)
Command 5lb Picture Hanger Adhesive – holds 5lbs. frames firmly so no need for nails and a hammer. (Home Hardware, $5.69)
Silver Foil on Wood Frame – has a very sophisticated silver finish that compliments different types of prints. (Chapters Indigo, $44.50)