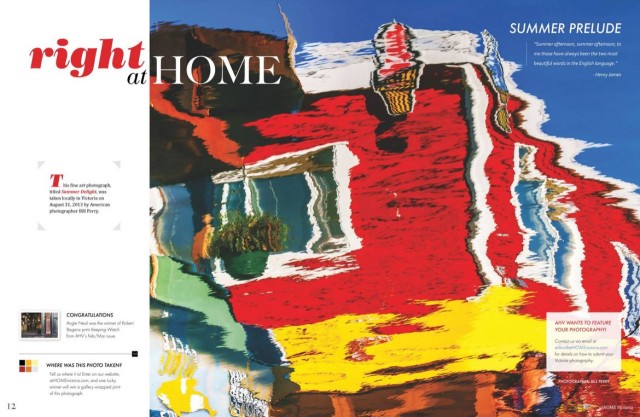 Do you know where the photo was taken in Victoria? From the RIGHT AT HOME feature in the May/June issue of atHOME Victoria magazine. Guess below and one lucky winner will receive a gorgeous canvas print of the featured photograph, courtesy of THE PRINT LAB – VICTORIA B.C. Good luck!
Clue: "This fine art photograph, titled Summer Delight, was taken locally in Victoria on August 31, 2013 by American photographer Bill Perry."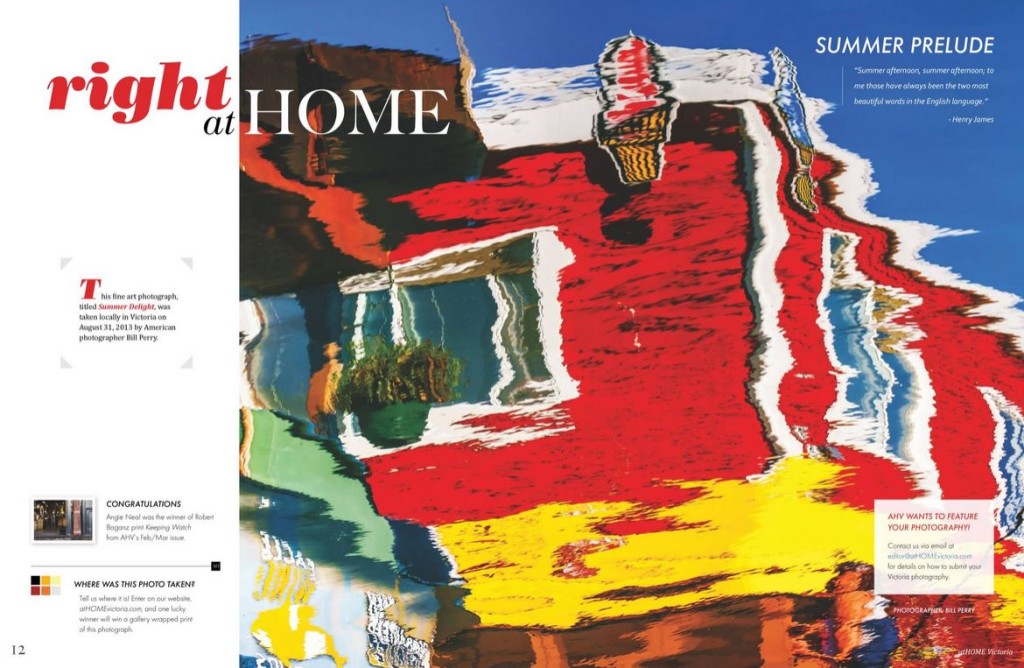 Print supplied by: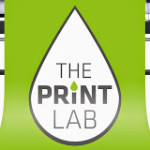 2271 Bowker Ave, Victoria, BC V8R
(250) 590-3373
This issue's contest is now closed.  Stay tune for a new photo in the next issue.